Product Spotlight: Healthy Air 800 (HA800)
The Healthy Air Purifier range covers a range of indoor environments from your office to your car. The HA800 was is our most powerful units working in hospitals, hairdressers, offices and many more places. The unit is equipped with medical-grade technology, reducing sickness from pollution or viruses and bacteria for those in the room.
The Background
When you go to work, wherever it may be, feeling safe and healthy are essential to doing your job well. Whether it's Covid, another airborne illness or just the well-understood of pollution. We designed the HA800 to be the ultimate solution in keeping large spaces of people breathing completely clean air. Our state of the art air purification technology was developed by Oxford University scientists and is best utilised by our dynamic air flow system which gets clean air equally spread everywhere.
What our customers say:
SPIE, a leading engineering solutions firm was happy to use HA800 units in their Canary Wharf-Wework offices, finding that:
"The machines have let people feel safe in their return to work, enabling them to go into the office without fear of infection from Covid-19 or other airborne viruses."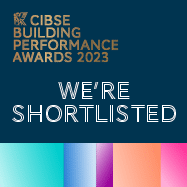 Why experts choose the HA800:
The advanced DNO-technology employed by all Healthy Air Units is what makes the HA800 the top choice for SPIE, and hospitals in Europe and beyond. Being able to break down and convert dangerous pollutants into harmless substances makes them suitable for even the most sensitive environments, completely cleaning the air. CIBSE has shortlisted the HA800 for the Product or Innovation of the year for Air Quality category.
How to make the most of your unit:
The HA800 can be placed anywhere in a room regardless of the furniture composition, with 30cm of space given on either side of the machine. Left on "Auto", it will adjust its speed to the air quality of the room, keeping energy costs minimal (less than a lightbulb) and showing you the quality with a colour coded system. IOT solutions are under development to enable remote monitoring of multiple machines in a building.