Healthy Air 55 Wall Mount
Product Code: HA55-WM-1
£259.99 inc VAT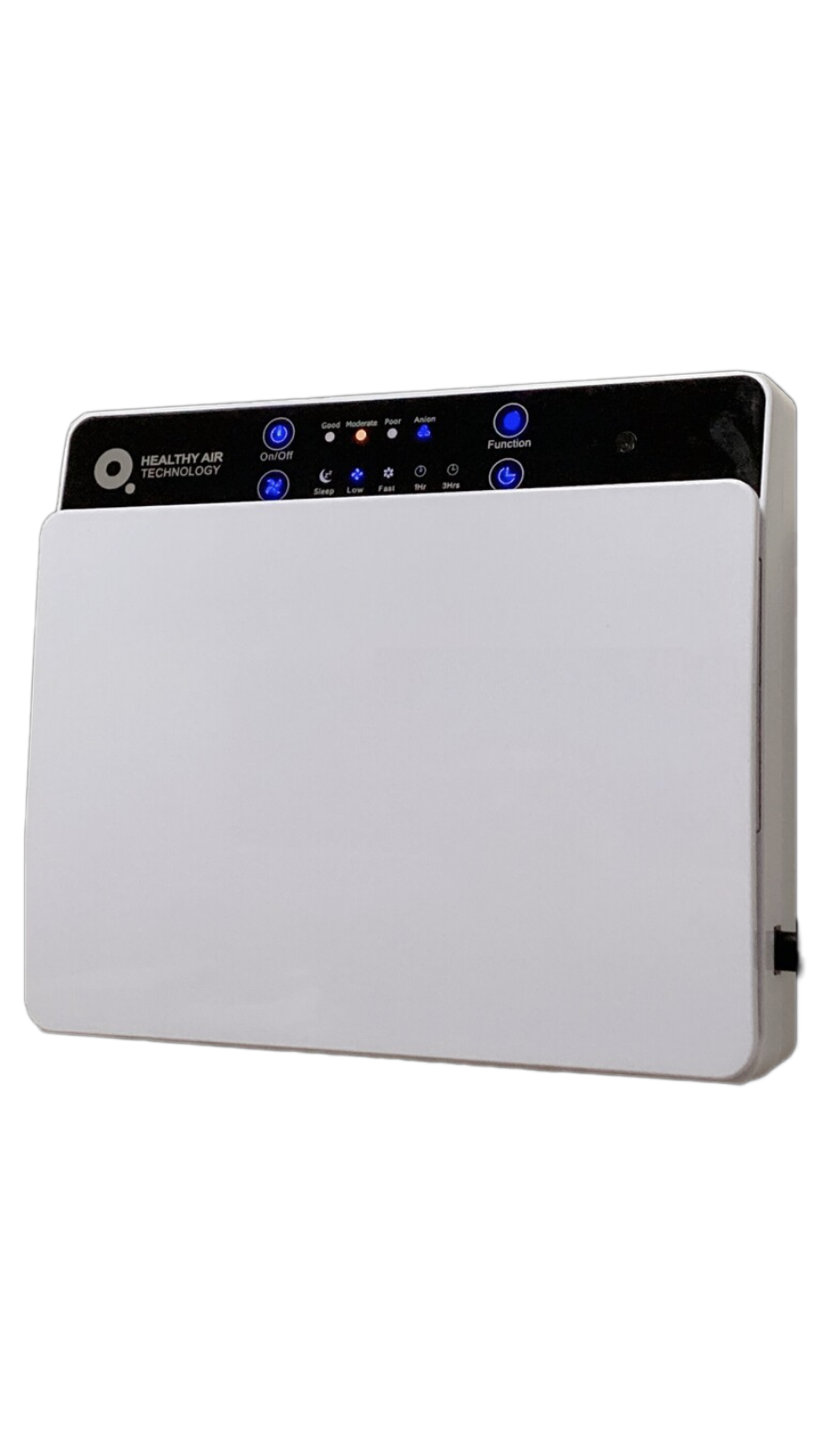 Specifications
Size:
334mm X 129mm X 295mm
Power:
8.5W at maximum speed
Description
This smart wall mount air purification unit can provide pure, safe, healthy air in 5 minutes for lift and small room. Healthy Air 55-WM air cleansing unit is state of art pollution removal technology developed by leading researchers in Oxford University.
Triple-layered system with a primary filter, HEPA 13 filter and Pollution Eraser DNO filter. It can truly remove floating dust, Nox, Sox, PM2.5, pathogenic bacteria/Virus, pollen, odor, VOC, Ozone and pollute gasses from automotive effectively.
Built-in high-sensitivity air sensor can detect air pollution and adjust fan speed in real time.
H1N1 corona virus killing rate is 99.9%.
Purification Perfected
Patent
High Efficient DNO Pollution Eraser Air Cleansing Technology